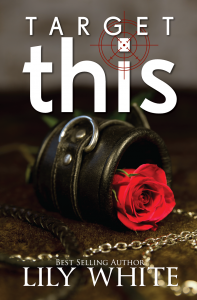 Synopsis
:
I'm not sure what I was thinking that day. It was a normal Thursday, nothing new or exciting had occurred in the morning. I'd risen from bed, taken a shower and brushed my teeth. I'd then jumped on the 8:05 bus that ran a short distance between my house and the county library where I worked. The ride took its usual 15 minutes before it left me standing fresh faced in front of a building of gothic construction that was my favorite place in the world. After straightening my knee length skirt, I pushed open the door that led into the interior of the library. It was at that moment that my world would change – impossibly and forever. It was a fateful movement of wood that collided with the shoulder of a man that would alter my very existence. It wasn't fear that I felt at that moment – more like the feeling of being watched. It was the feeling of knowing that danger lurks - the sensation of the hair standing on end at the back of your neck. Looking back on a moment that happened so many months ago, I now realize that I should have listened to that feeling. As I would later find out, the man standing in front of me referred to himself as Master Lucas… …and I was his next target.
Target This Links
Amazon US:
http://www.amazon.com/Target-This-Lily-White-ebook/dp/B00KYIMNRQ/ref=sr_1_1?ie=UTF8&qid=1402672338&sr=8-1&keywords=target+this
Amazon UK:
http://www.amazon.co.uk/Target-This-Lily-White-ebook/dp/B00KYIMNRQ/ref=sr_1_1?ie=UTF8&qid=1402677185&sr=8-1&keywords=target+This+lily+white
B&N:
http://www.barnesandnoble.com/w/target-this-lily-white/1119728468?ean=2940149716722
GoodReads:
https://www.goodreads.com/book/show/21363389-target-this
Megan's Review:
Target This by Lily White
Holy hell!!! Five plus completely mind blown stars from me on this one!!! I loved Her Master's Courtesan (which I was lucky enough to read and review before the amazon natzi banned it) and The Good Girl so it is no surprise that Lily White has done it again with Target This!
Poor, prude Autumn…she has no clue what she is in for when she becomes the target of a Master. How far will her limits be pushed? Will she find her inner whore or her inner strength? What lengths will she go to when all is lost and you have nowhere to turn?
Master Lucas…*sigh*… brooding, intelligent, determined, manipulative, secretive, and yet brutally honest from the get go with that what he does reveal. HOT, HOT, HOT!!! I mean just WOW!!! This is a man you must introduce yourself to lovelies because he is just yummmmm!
Sarah…the assistant from hell in my opinion…I disliked her from the very start but holy hell did she leave me gobsmacked in the end. I mean literally my mouth was gaping.
Not going to give anything away but the twists and turns in this book along with the underlying questions mixed in with Autumn's inner turmoil and struggles had me on the edge of my seat! I could not put it down and read it in one sitting leaving me bleary eyed and in recovery mode before I could even attempt to review it. This is a MUST read for anyone who loves some good mind fu*kery by a domineering alpha male with some kink and humiliation stirred in. Get your one-clickers ready for this bitch my loves because you will not regret it!!!
https://www.goodreads.com/review/show/873922835
About the Author:
Lily White is a dark writer who likes to dabble on the taboo side of eroticism. Most of the time she can be found wandering around aimlessly while her mind is stuck in some twisted power play between two characters in her head. You may recognize her in public by the confused expression, random mumbling, and occasional giggle while thinking up a scene. Lily's favorite things in life are reading, thinking about reading, buying books for reading….and writing. Her other secret pleasure is meeting with her plot editor in public to discuss her books and watching the shocked expressions of the people around her that don't realize she's talking about a book. When Lily is not reading, writing, wandering or freaking out innocent bystanders, she's sleeping.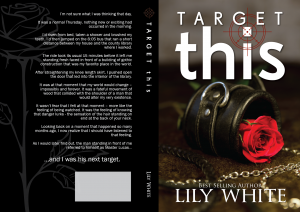 Contact Lily White:
Facebook:
https://www.facebook.com/authorlilywhite?ref=hl
Twitter: @eroticlilywhite